With Halloween coming in a few weeks, I thought I would share my Evil Minion Crochet Coffee Cup cozy pattern with you! He is a crazy looking little monster and would be fun on a cup in the spirit of Halloween. My husband thought of this cozy idea, he liked the crazy minions in the Despicable Me 2 movie. If you would like to make my crochet Minion Coffee Cup Cozy Pattern, you can get it here!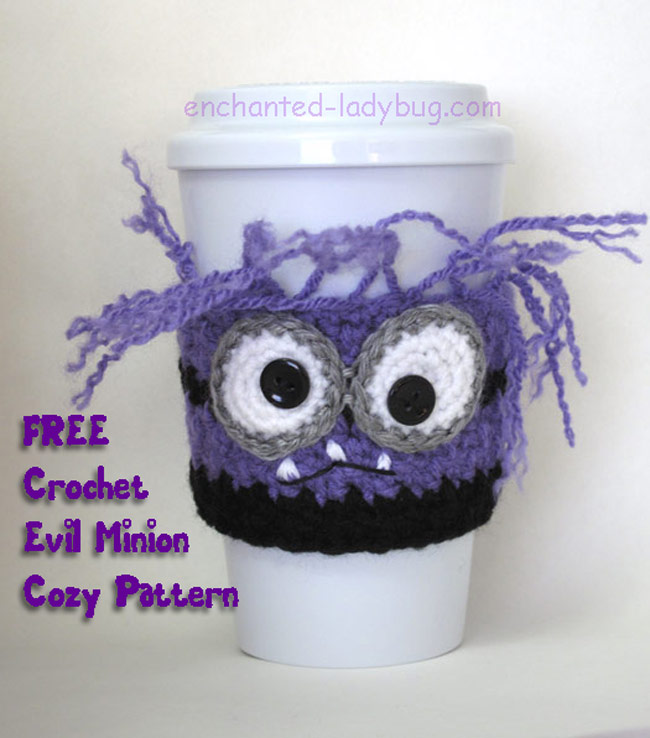 For my crazy minion, I used a 4.0 mm crochet hook. For his body and hair, I used Red Heart Super Saver in lavender. For his goggles I used Red Heart Super saver in white and grey heather. Red Heart Super Saver in black is used for his band and pants.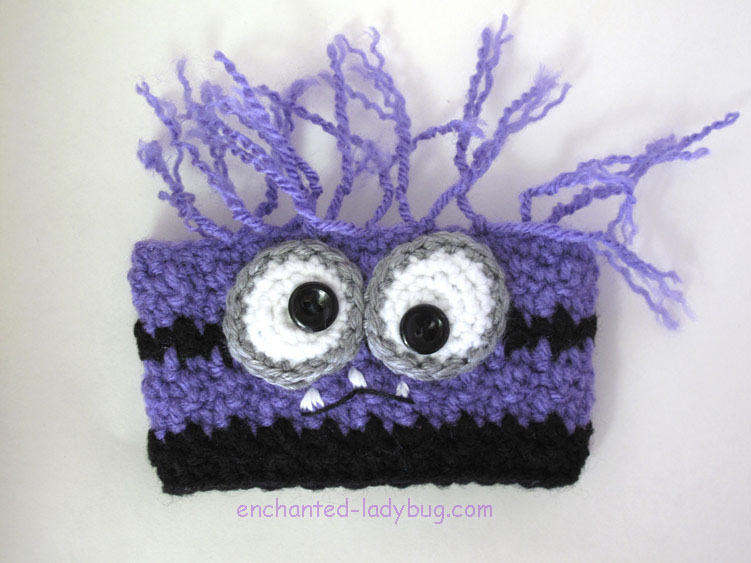 If you would like to make your own crochet Evil Purple Minion coffee cup cozy, you can download my free pattern below as a PDF file! Please share pictures of your projects! I love seeing what you all come up with!
If you would like some free printable Evil Purple Minion decorations, check out my husband's site, HaleGrafx.com. He has some really neat printables, and they are all free!

License: Personal Use Only
File Size: 332 KB
Format: PDF
You can never have too many crochet supplies!!