Next up in my new line of Gumdrop Buddies crochet patterns is little Finn the Narwhal whale! Finn came to life after the talented Bunnibi designed him for me! She designed the cutest little narwhal I've ever seen!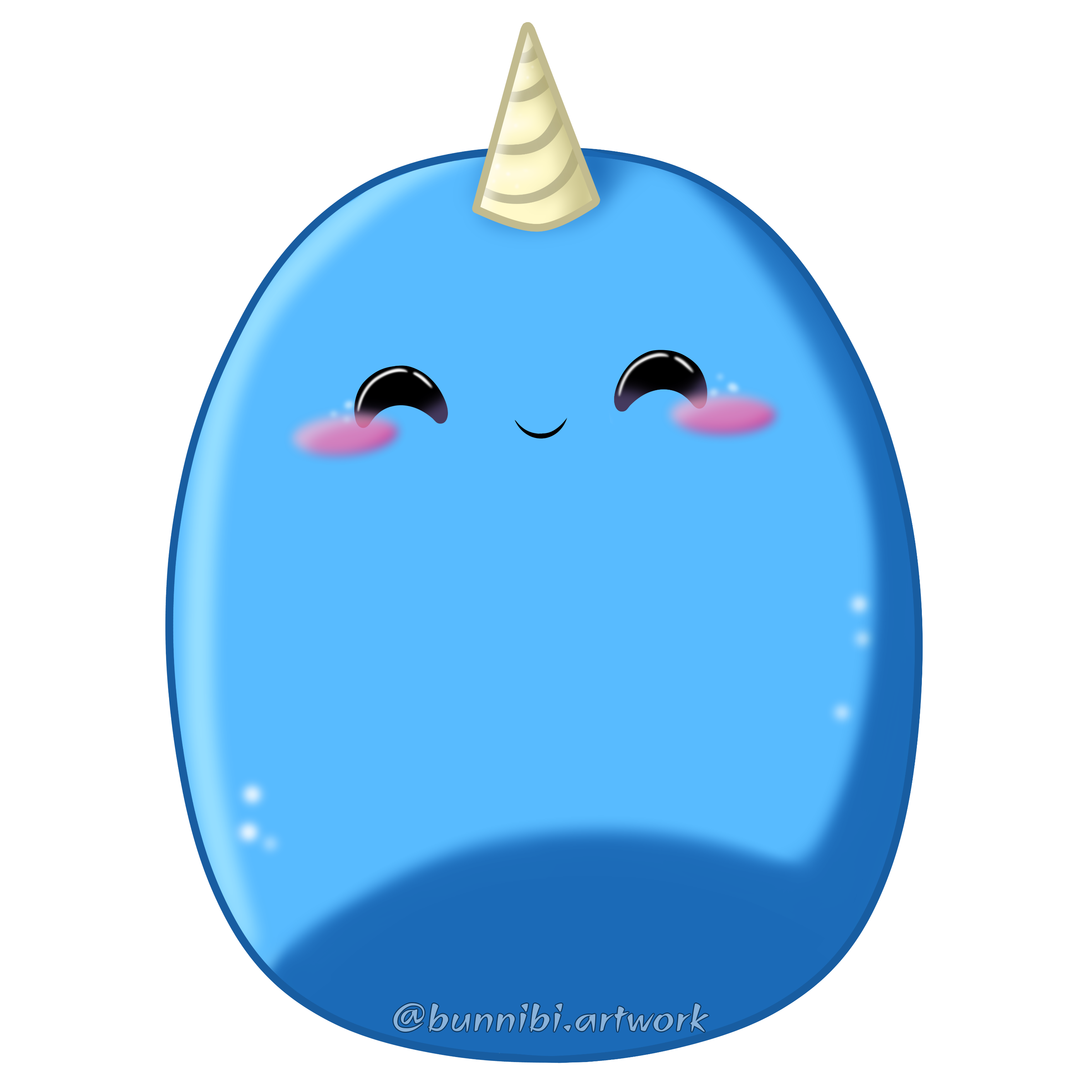 Narwhals have always seemed like such magical creatures to me. I hear a lot of people call them the unicorns of the sea and I couldn't agree more with that! I love watching them on nature shows. It is amazing to me how they can navigate with that massive horn on their head.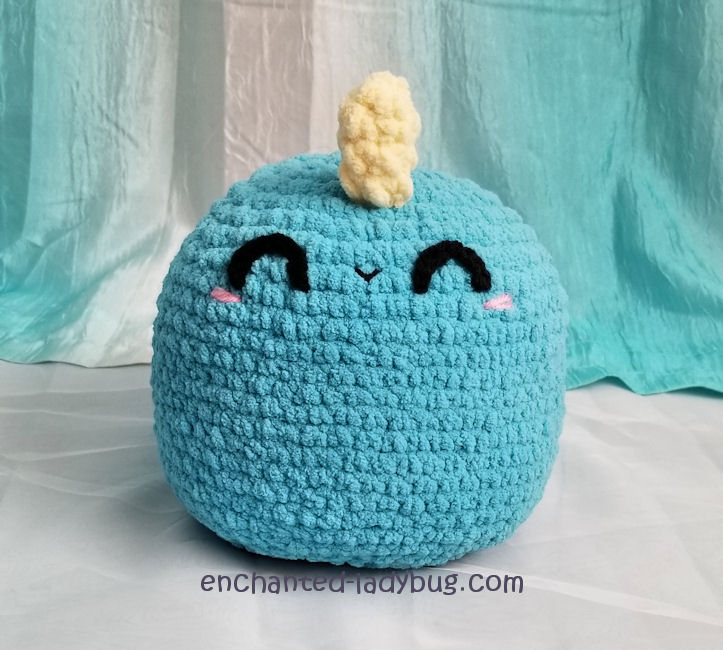 This is my first time making a crocheted amigurumi narwhal whale and crocheting Finn was a lot of fun. He is such a little cutie pie. I used an 8.0 mm crochet hook and Bernat Baby Blanket yarn in baby teal for the blue. For his yellow horn, I used Bernat Baby blanket yarn in baby yellow. His eyes are done with a 5.0 mm hook and some black worsted weight yarn.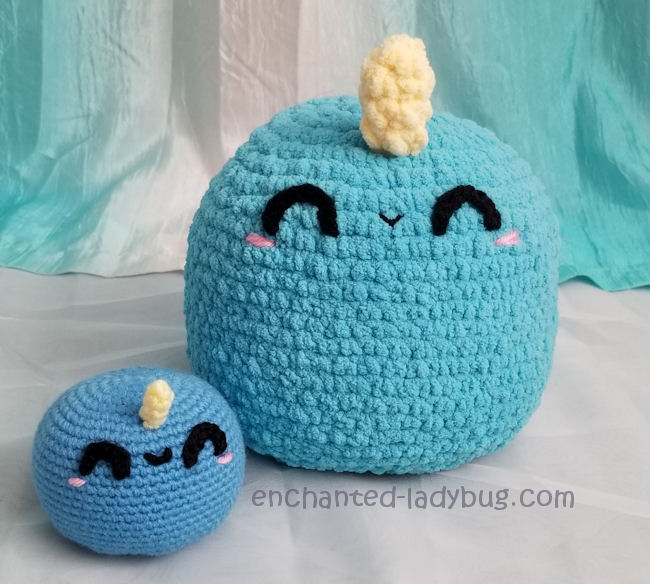 The great thing about these patterns is you can use any size yarn and hook and get different sized plushies! The little crochet narwhal was made with worsted weight yarn and a 4.0 mm crochet hook. I just love seeing them in different sizes. If you want to make your own Finn the narwhal, you can download my free crochet narwhal pattern below! I love seeing your work, you can share photos to my Facebook or Instagram! Also, if you'd like to check out Bunnibi's artwork or possibly hire her, you can see her Instagram HERE, commissions are open!

License: Personal Use Only
File Size: 428 KB
Format: PDF
Awesome blanket yarns!!