The holidays are upon us! I've been wanting to design a crochet gingerbread coffee cup cozy pattern for what feels like forever. I don't know why it took me so long, but I finally did it!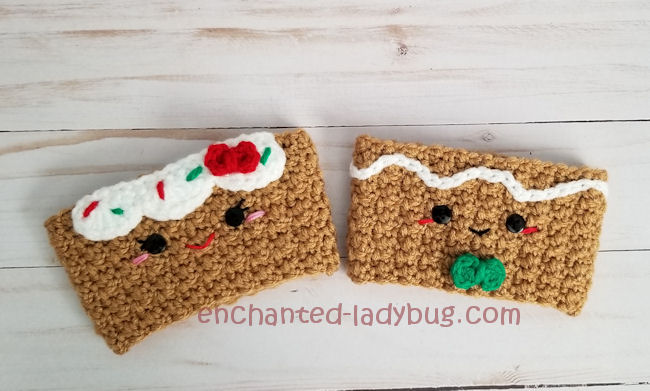 These little cuties are super fun to make and work up quickly. They would make a great gift for your family and friends during the holidays!! I made a girl and a boy. What is so fun with these is you can customize them any way you want, or use my pictures as a guide.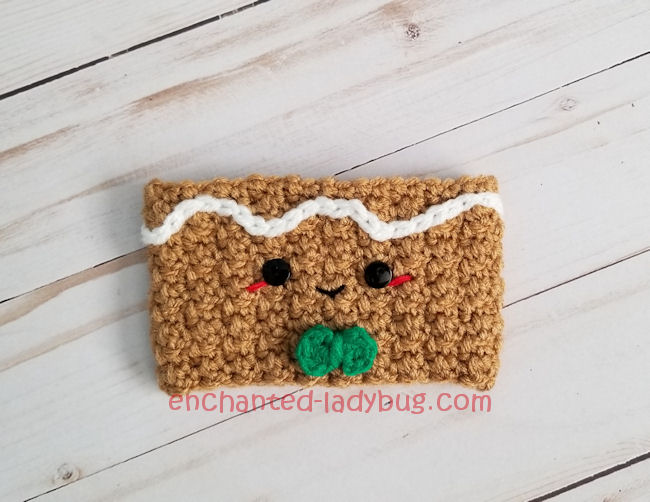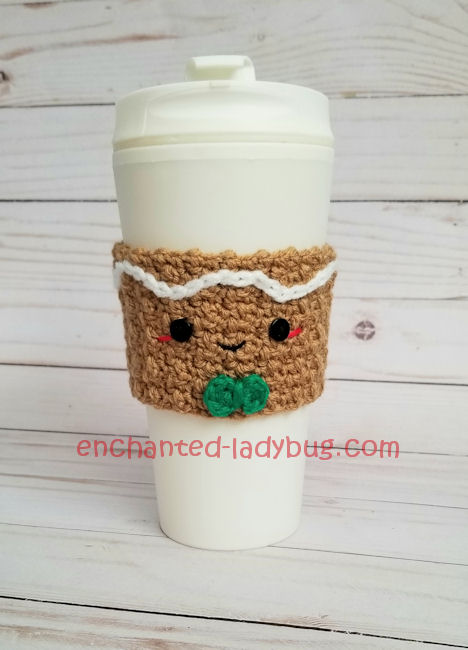 For the little Gingerbread boy cozy, I used Red Heart yarn in warm brown and some scrap white and green I have leftover from other projects. For his icing strip I used the surface slip stitch technique. There are many videos on YouTube to help you out if you don't know how to do this. My favorite tutorial is by Moogly and can be found HERE. As an alternative, you can crochet a chain and then sew it on if you would prefer to do it that way. I used some red embroidery floss for his little cheeks.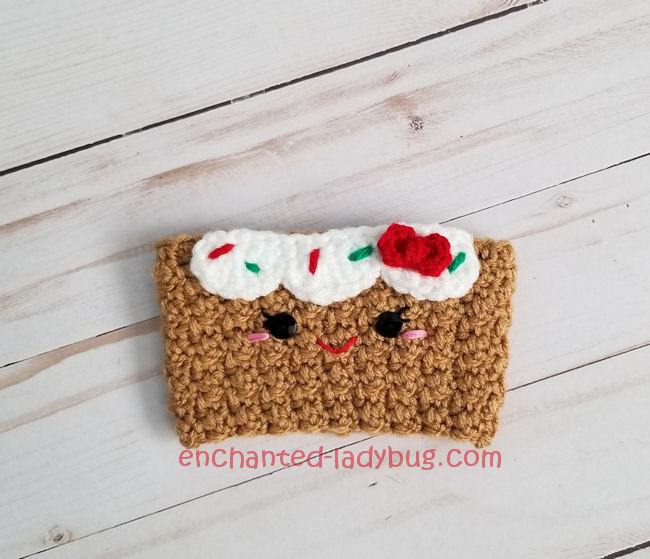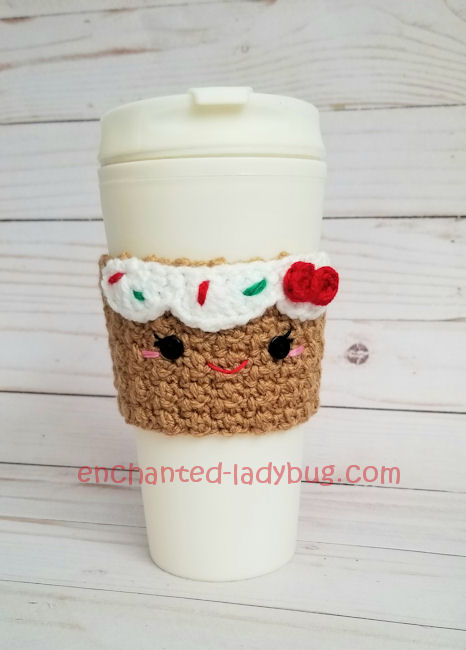 For my girl gingerbread cozy, I used the same yarns as above. For her cheeks I used a pink embroidery floss and gave her some red lips for her smile. I also added eyelashes when sewing on her eyes. I can't wait to make some more of these for friends and family this year!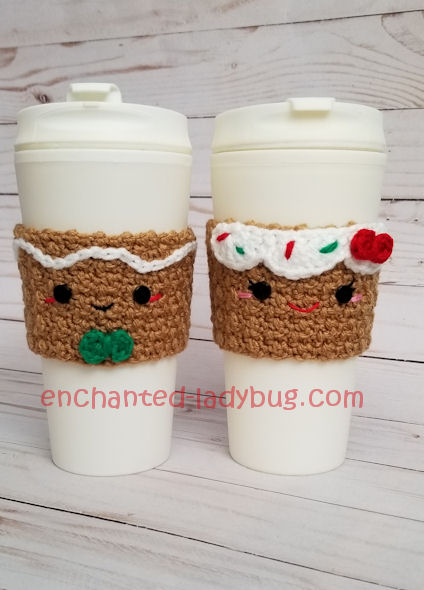 You can download my free crochet pattern below. Please share pictures of your finished gingerbread cozies! I love to see what you all come up with. You can find me on Instagram @theenchantedladybug and Facebook! I hope you all have a wonderful holiday season this year!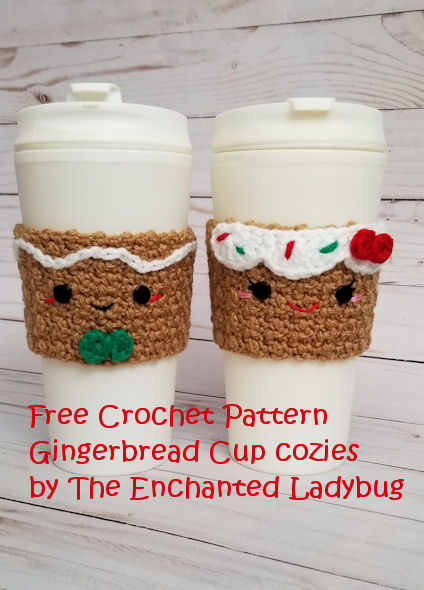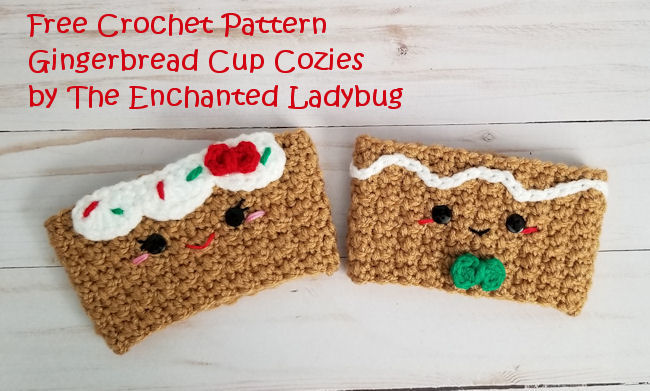 License: Personal Use Only
File Size: 421 KB
Format: PDF
More fun with gingerbread!!