Since it has been snowing for two days and we are expecting two more days of snow, I thought I would post my cute crochet Monster High doll pom pom hat pattern! My daughters collect Monster High dolls and thought it would be a good idea to get them geared up for winter! We have about 9 inches already on the ground with a lot more coming so this pattern will work great for them!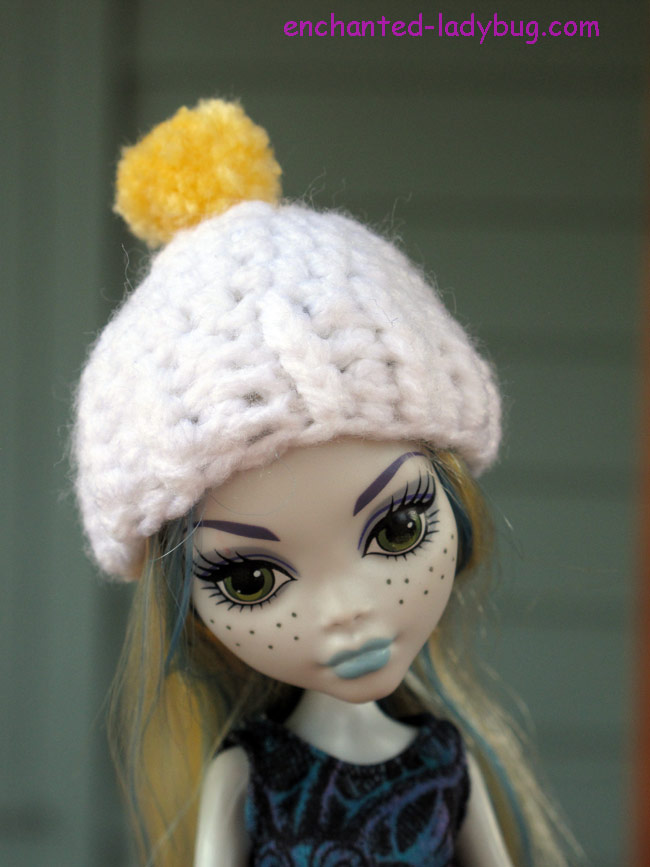 For this pattern I used a 3.5 mm crochet hook. Any light weight yarn will work! I used a white yarn for baby blankets, I cannot remember what brand it is because the label fell of a while ago. Any yarn will work for the pom pom as well.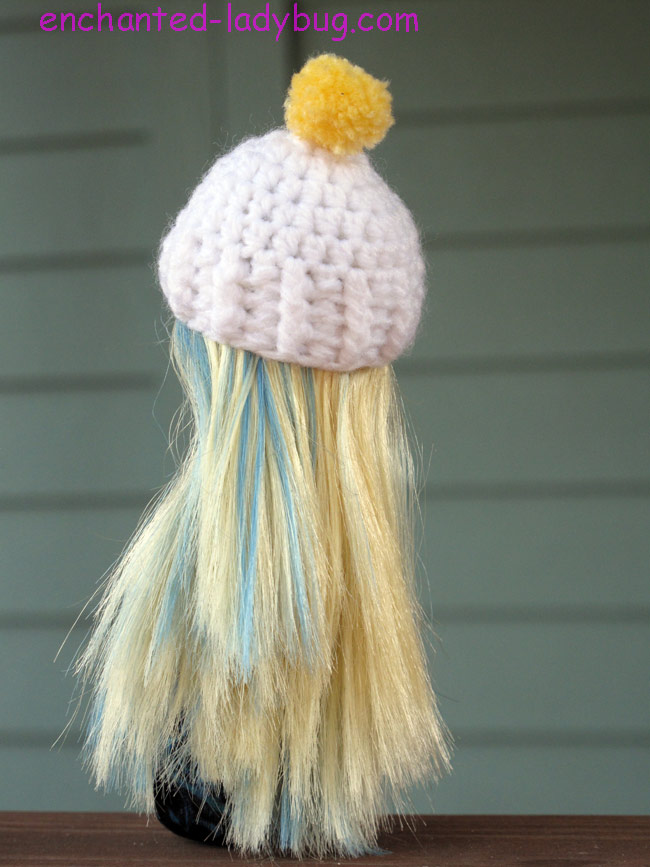 If you need help making a pom pom, Fiber Flux has a great video tutorial you can view by clicking here.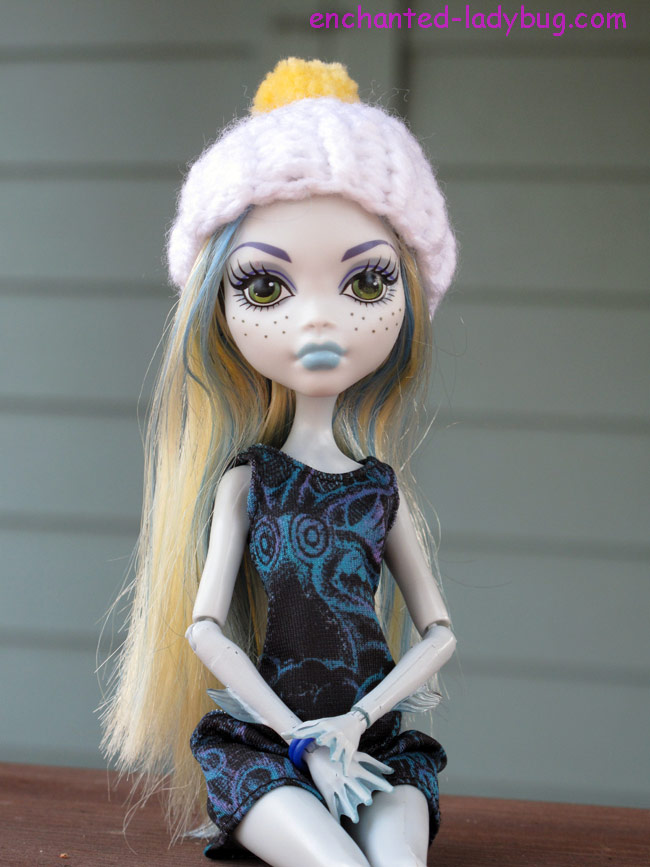 My daughter picked the colors for her doll, doesn't she look so cute!? Eventually I will be making more in many different colors. If you would like my free crochet Monster High basic hat pattern, you can find it by clicking here.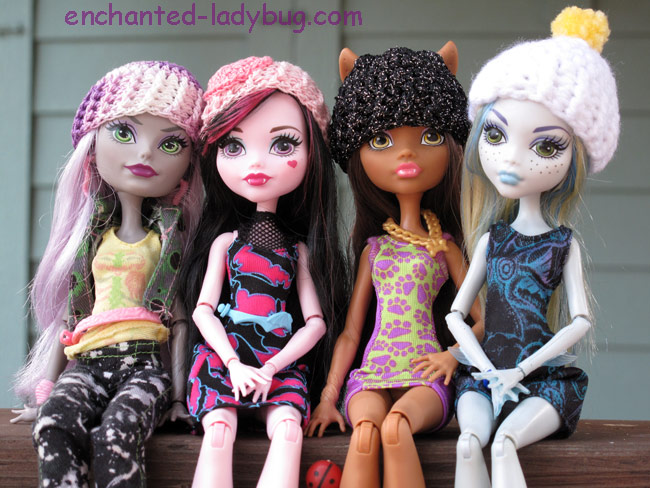 Also, stay tuned for my crochet Monster High hat with ear holes! Thanks for visiting! If you would like to download my free Monster High doll pom pom hat pattern, click the link below! Please share your creations to my Facebook or Ravelry page, I love seeing my fans' work! Have a great day!
Check out my husband's amazing site, HaleGrafx.com,  for FREE Monster High party printables!

License: Personal Use Only
File Size: 331 KB
Format: PDF
More ghoulish styles for your Monster High dolls!