Hawkeye is my favorite Marvel character. I tend to gravitate towards the not so popular characters for some reason. If you think about it, he really is amazing. No superhuman, superhero powers, just a regular guy doing completely irregular things. Kate Bishop said it best in the Marvel Hawkeye series:
"When I was younger, aliens invaded. And I was alone. And I was terrified. But then I saw you, fighting aliens with a stick and a string. I saw you jump from that building even though you can't fly, even though you don't have superpowers. And I thought, if he could do that, then I didn't have to be scared. You showed me that being a hero isn't just for people who can fly or shoot lasers out of their hands, it's for anyone, who's brave enough to do what's right, no matter the cost."
I don't know why I haven't crocheted any Hawkeye related things til now. Maybe I felt like I just couldn't make something good enough to represent him. I came up with a coaster in Hawkeye's colors to match an archery target.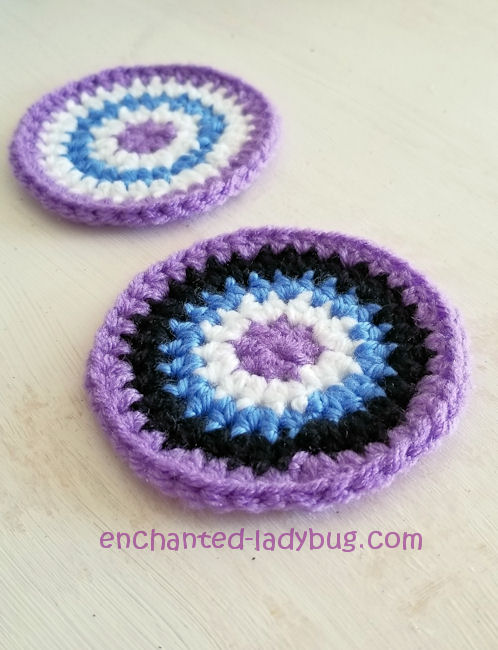 It took a lot of trial and error with these to get them just right! I'm happy with the end result. Any worsted weight yarn will work, but the specific yarns I used for these Hawkeye coasters are I Love This Yarn in white and black, Caron Simply Soft in cobalt blue, and Premier Just Yarn in amethyst. I ended up using a 5.0 mm crochet hook to get the right size and to avoid curling.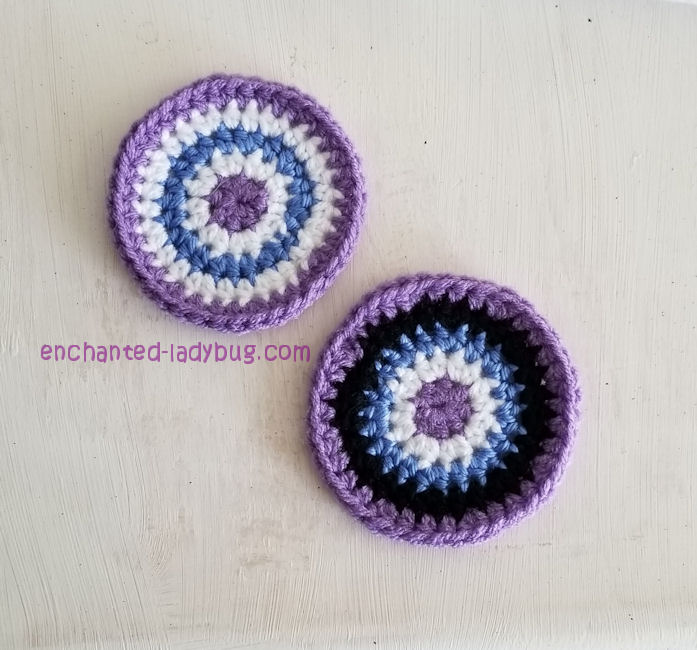 If you'd like to make these, you can download my Free Crochet Hawkeye Target Coasters pattern below! I always enjoy seeing your finished work, you can find me on Instagram and Facebook to share pictures and keep up to date on new pattern releases!

License: Personal Use Only
File Size: 316 KB
Format: PDF
Hawkeye merch!!