Halloween is just over a week away so I thought I would post another monster themed cozy pattern! This pattern is from a special request I received in my Etsy shop for Sully from Monsters Inc.! My free crochet Monsters Inc. Mike Wazowski cozy pattern is also available for download here. They would make a great pair to add to your collection! Or you could make them as best friend cozies, keep one for yourself and give your best friend the other!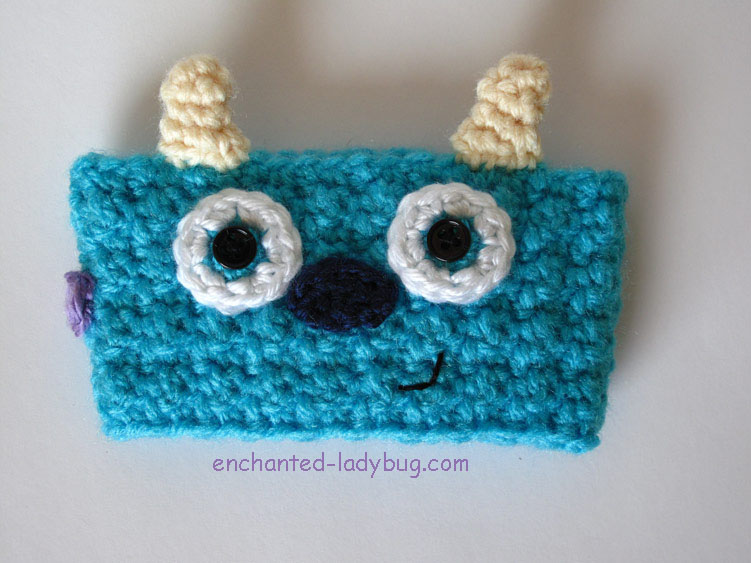 My crocheted Sully cup cozy is fun to make! He sure does add a lot of character to any coffee cup!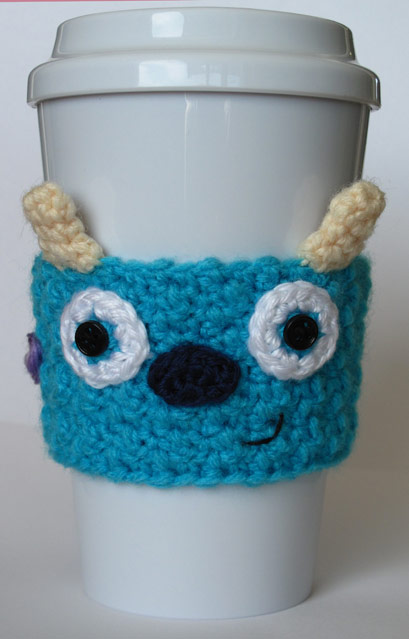 One of my favorite things about this cozy is his spots! I made three different sized spots to decorate the cozy with.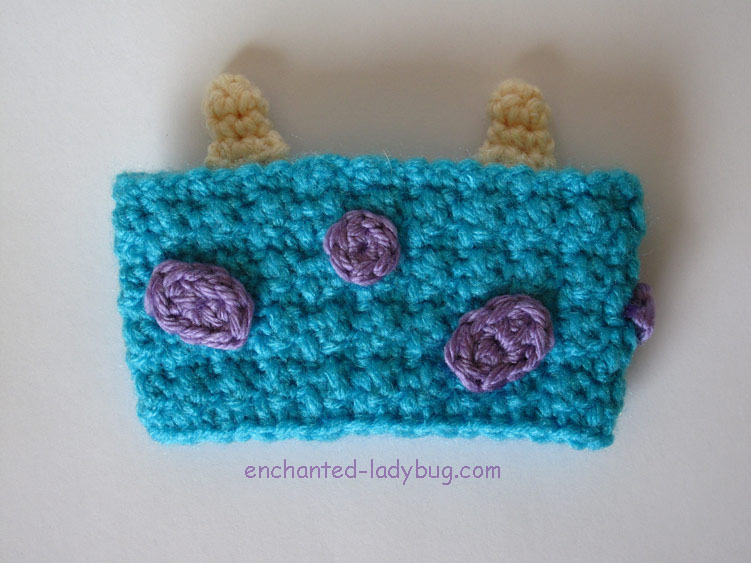 For the Monsters Inc. Sully cozy, I used a 4.0 mm crochet hook. For the main body of the cozy, I used Red Heart Super Saver yarn in turqua. His spots are crocheted with Red Heart Soft in lilac. I used some scrap yarn in off white for his horns and white and turqua for his eyes. I sewed two small black buttons to his eyes and used black embroidery floss for his smile!
If you would like to make your own crochet Monsters Inc. Sully coffee cup cozy, you can download my free pattern below! I would love if you share your finished projects to my Ravelry or Facebook page!
My husband's site, HaleGrafx.com, has some fun Monsters Inc. printables for free! Check them out here.
License: Personal Use Only
File Size: 445 KB
Format: PDF
Beautiful, wonderful yarn!!