I have been wanting to crochet an Eeyore cup cozy for a while now and I finally sat down and found the time to do it! I am excited to share my free Eeyore crochet coffee cup cozy pattern with you! I made two versions, the original gray Eeyore and the more recent cartoon blue Eeyore. My mom is a big fan of Eeyore, so she will be getting one of these for her birthday this month!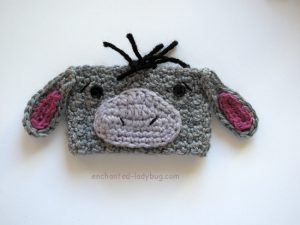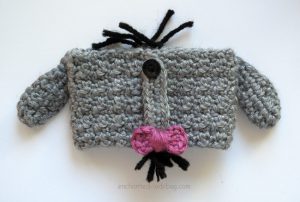 For the original gray Eeyore, I used Caron Simply Soft in gray heather and fuchsia for his inner ear and bow. I used scraps of black and light gray for his hair and muzzle. I used black embroidery floss for his nostrils and eyebrows and (2) 8mm black buttons for his eyes. The button for his tail is 10mm. I used two different sized  crochet hooks, 4.0mm and 3.5mm.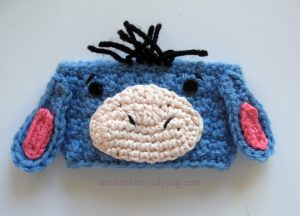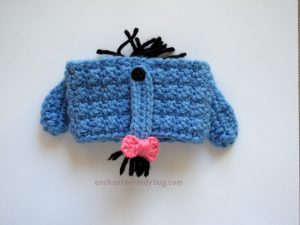 If you would like to make your own crochet Eeyore coffee cup cozy, you can download my free pattern below! He is such a fun addition to my Winnie the Pooh cozies!
I love yarn!