I am not a huge fan of eating candy corn, I only eat one every year, just for tradition, but I really like how they look and they are great for using in crafts! Every year my daughters and I make a wreath with candy corn to decorate for Halloween! I thought the colors would be great on a cozy so I made this cute crochet candy corn cup cozy! I wanted to give it more character, so I added eyes and a smile. Those are optional if you would rather just have the candy corn colors.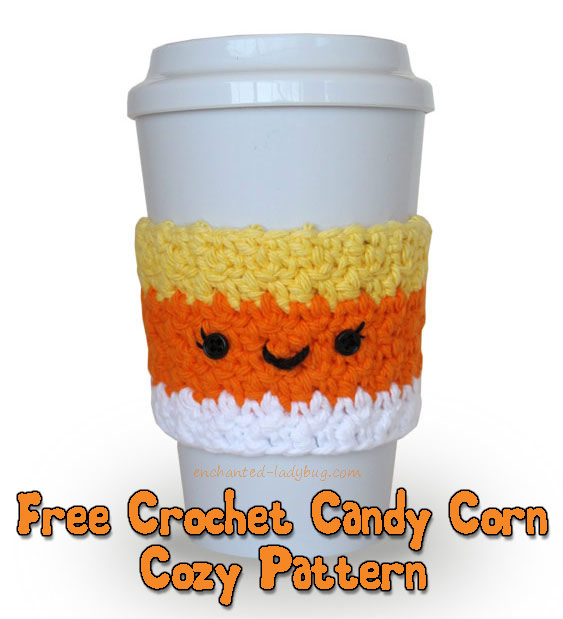 For this pattern I used a 4.0mm crochet hook. A 4.25mm hook would work as well but you need to decrease your starting chain by 2 stitches. I used Lily Sugar 'n Cream cotton yarn in yellow, hot orange, and white. If you would like to make your own crochet candy corn coffee cup cozy, you can download the free pattern below!
If you would like some FREE printable Halloween decorations, check out my husband's site, HaleGrafx.com. He has many free printables for Halloween! Click here to see.
License: Personal Use Only
File Size: 113 KB
Format: PDF
Halloween Crochet