Everyone in my family is a big Marvel fan, we especially love the MCU. Each of us has our own favorite characters, (mine is Hawkeye!) and  we know almost all of the movies by heart. The new series that have been coming out have also been a lot of fun for us. Loki is one of my favorite villains so it was pretty awesome that he got his own series. One of my favorite things about the Marvel Loki series was the episode with all the different Lokis and my favorite of them was Alligator Loki!! I knew I had to crochet an Alligator Loki coffee cup cozy and today I'm finally sharing the pattern with you all!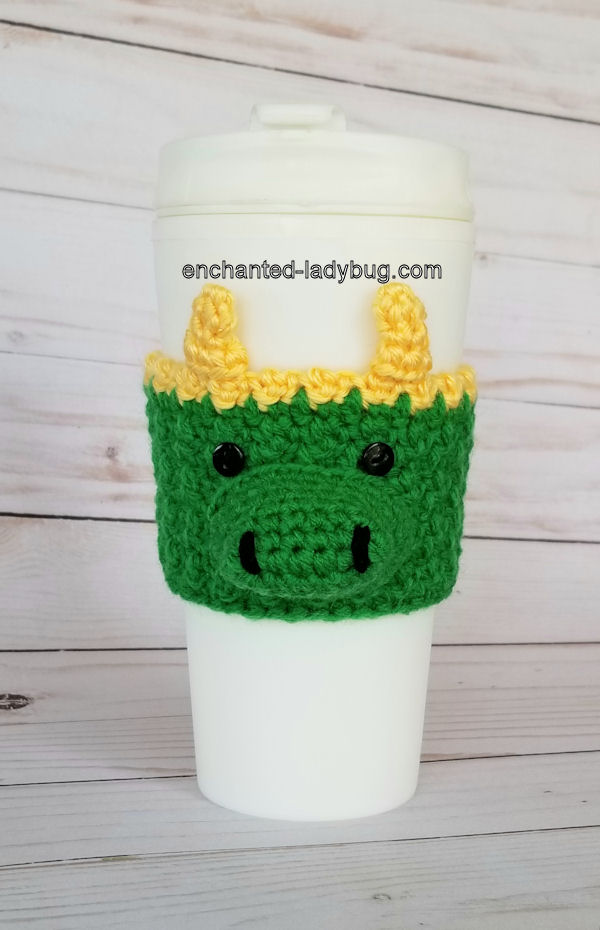 These cozies are great for using scrap yarn you  might have. I honestly can't remember what brand of green and yellow yarn this is, I lost the labels and these were both in my basket of unnamed yarns. Any worsted weight yarn in green and yellow will work though! I used a 4.0 mm crochet hook and also two 9 mm buttons.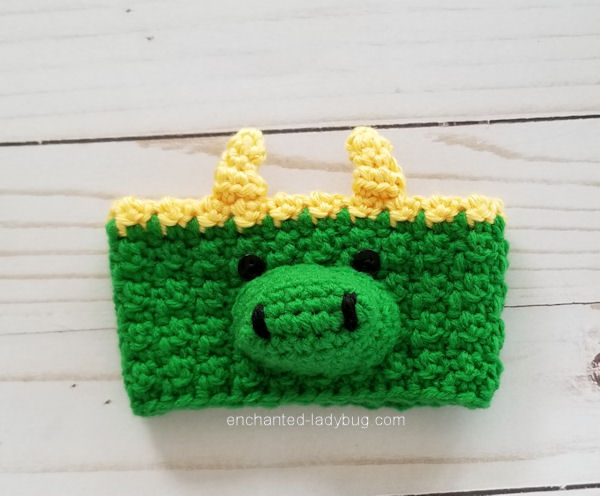 If you decide to make your own crocheted Alligator Loki cup cozy with this pattern, please share your pictures with me! I am most active on my Instagram page, but you can also find me on Facebook! I love getting to see your creations.
You can download the Free Crochet Alligator Loki Coffee Cup Cozy pattern below!
License: Personal Use Only
File Size: 333 KB
Format: PDF
Checkout this cool Loki stuff!!