I am very excited to be introducing my new line of crochet patterns, The Gumdrop Buddies! I recently hired a wonderful artist on Instagram by the name of @bunnibi.artwork to design The Enchanted Ladybug and bring her to life.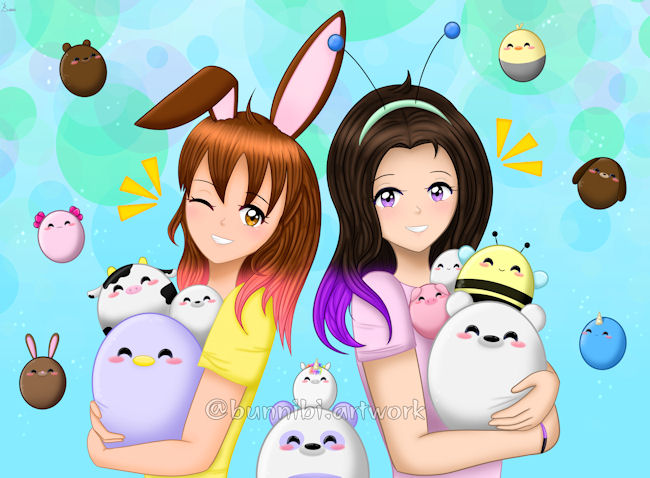 We thought it would be fun to do a collaboration of our two art forms. Bunnibi has a really cute penguin plushy friend she drew named Bubbles.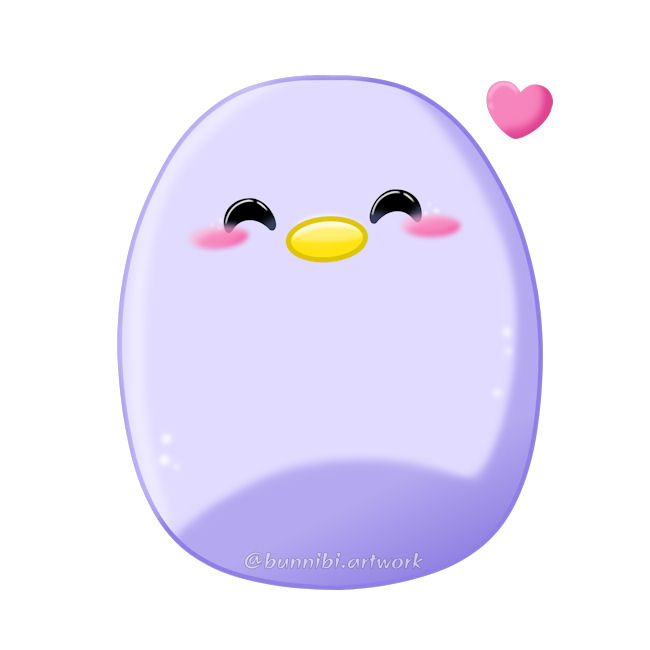 After seeing Bubbles I thought to myself, how fun would it be to bring Bubbles to life through crochet! I brought the idea to Bunnibi and she loved it and began designing many more Gumdrop Buddies! We have many planned out and I will be offering the patterns for free as I type them up! Today I am starting with Bubbles the Penguin! I LOVE making these plushies with blanket yarn.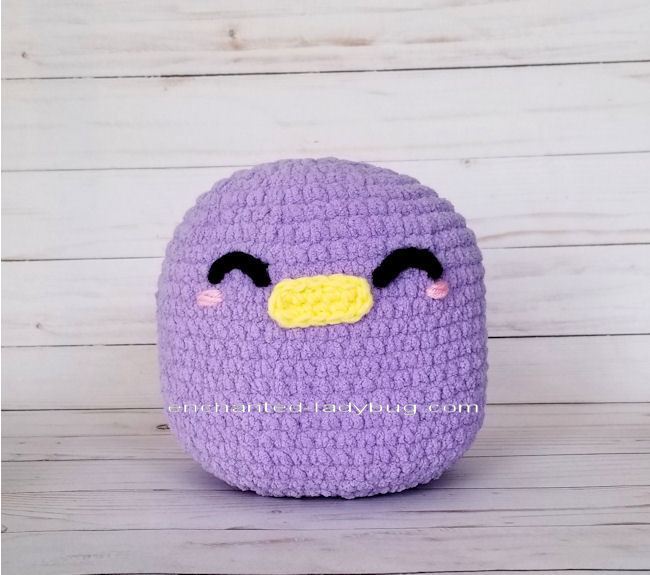 For the larger version of Bubbles, I used an 8.0 mm hook and Bernat Baby Blanket Yarn in baby lilac. The yarn is so soft and squishy. Her beak is made with two strands of worsted weight yarn held together. The eyes and cheeks are also worsted weight yarn. Your hook size and yarn size will affect the outcome of your plush size. In the photo below, I used Caron Simply Soft for the smaller Bubbles and a 4.0 mm hook.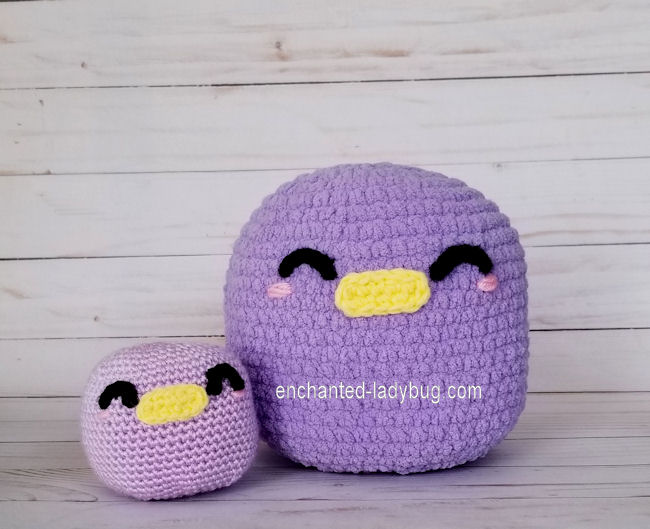 If you would like to make your own Bubbles the Penguin, you can download my free crochet pattern below. I'd love to see your finished work and you can share pictures with me on my Facebook page or my Instagram page! Also, if you'd like to check out Bunnibi's amazing artwork, give her a follow on her Instagram here!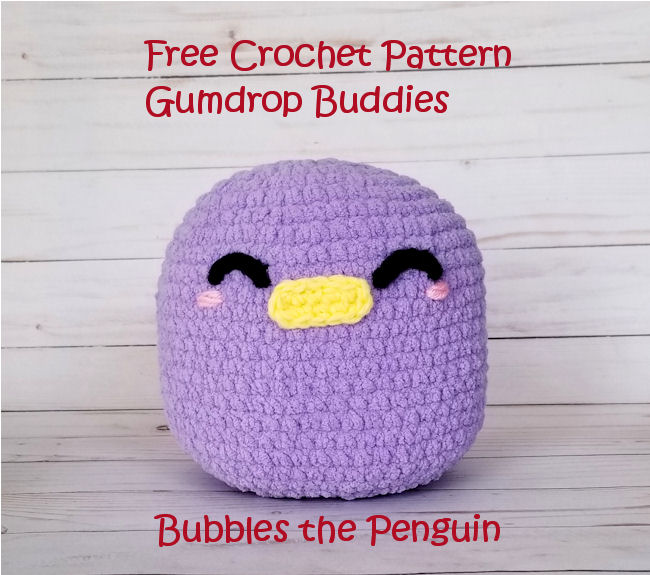 License: Personal Use Only
File Size: 373 KB
Format: PDF
Awesome blanket yarns!!