So, last fall I was looking through Netflix trying to decide what to watch. I came across Supernatural. I had heard of the show, but never had the channel that it was on, and holy cow, 11 seasons on Netflix! If I liked it I could binge watch for quite some time! Well, my goodness, how had I never watched this show!? I LOVE it and became an instant fan. I had seen Jared Padalecki on Gilmore Girls, another FAVORITE! And it took me some time to get used to the fact that he wasn't Dean any more, now he was Sam, and his brother is Dean. Then, once I got to season 4, it just got even better for me when Castiel, Angel of the Lord, came into the story. He is definitely one of my all time favorite characters EVER! He is so funny, innocent, charming, and just fun to watch. If you are a fan of the show I am sure you know what I am talking about!
So naturally, as I do with most of my favorite characters, I designed a Castiel coffee cup cozy!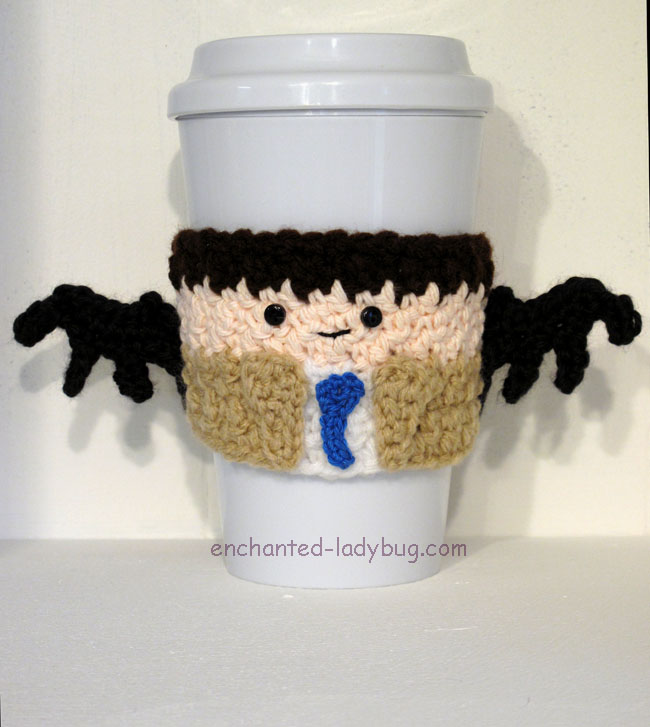 This cozy is made with worsted weight yarns in dark brown, skin tone, beige, white, blue, and black. Two small buttons are sewn on for his eyes and black embroidery floss is used for his smile.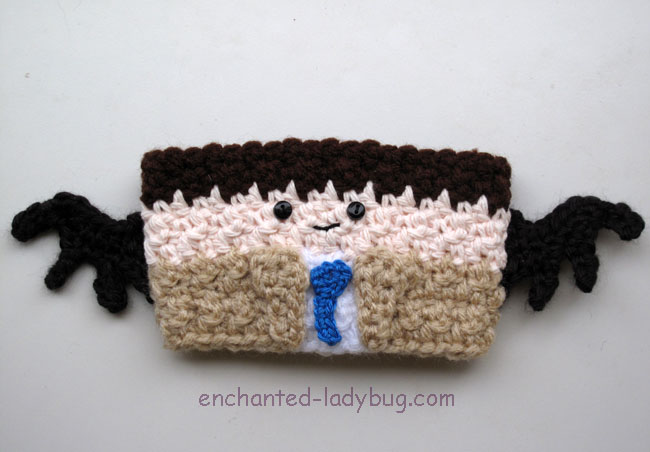 If you would like to make your own Castiel coffee cup cozy, you can download my free pattern below! I am halfway through season 11 and I know it will be a long wait before Netflix adds season 12, so I will just keep my Castiel cozy handy to get me through the wait 😉
License: Personal Use Only
File Size: 320 KB
Format: PDF
You can never have too many crochet supplies!!