I want to say a big thank you to one of my followers, Danielle, for using my cozy pattern to design this adorable Superman cozy! The cape and curl make this cozy SO adorable and add that awesome touch of charm!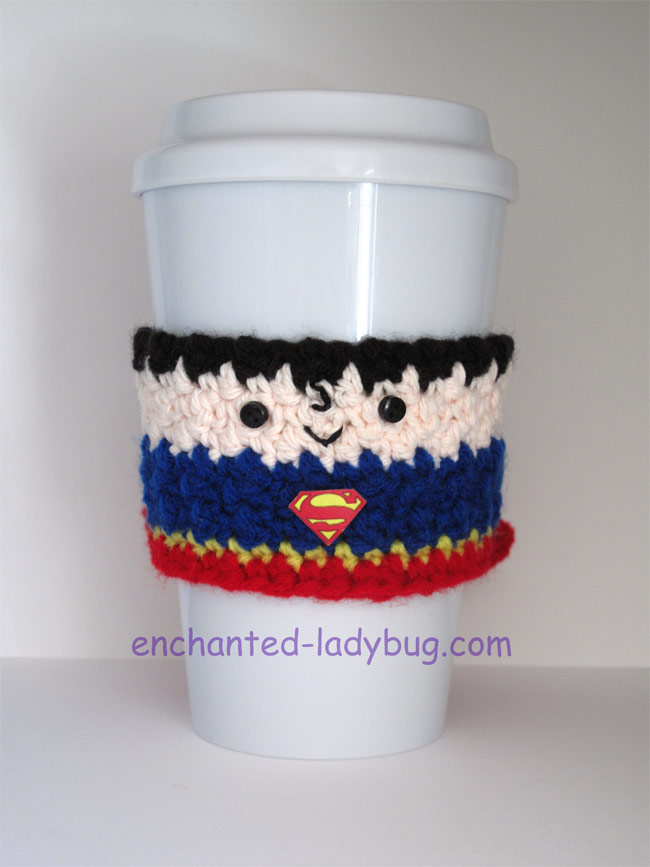 I could not find a Superman emblem anywhere that was the right size for this cozy. I ordered a cute little charm but it was so tiny. So I printed out an emblem on paper and then glued it on. It would probably be best to laminate or cover it with packing tape to make it water proof. Or you can just leave it off.
So, one of my favorite things about this cozy is the cape. It is so perfect. It can be adjusted to look like Superman is flying too, so much fun!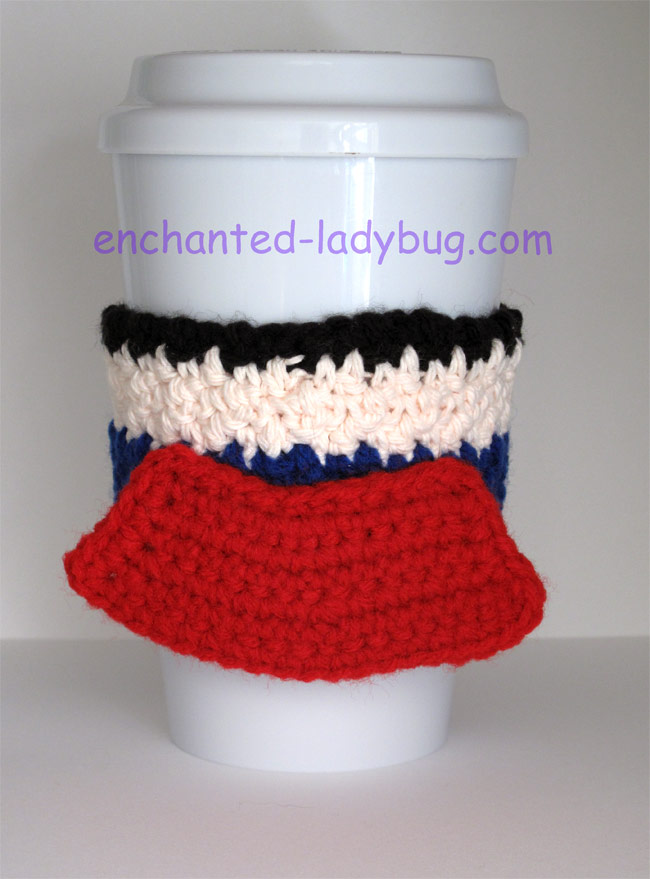 The Superman theme song pops into my head each time I look at this cozy!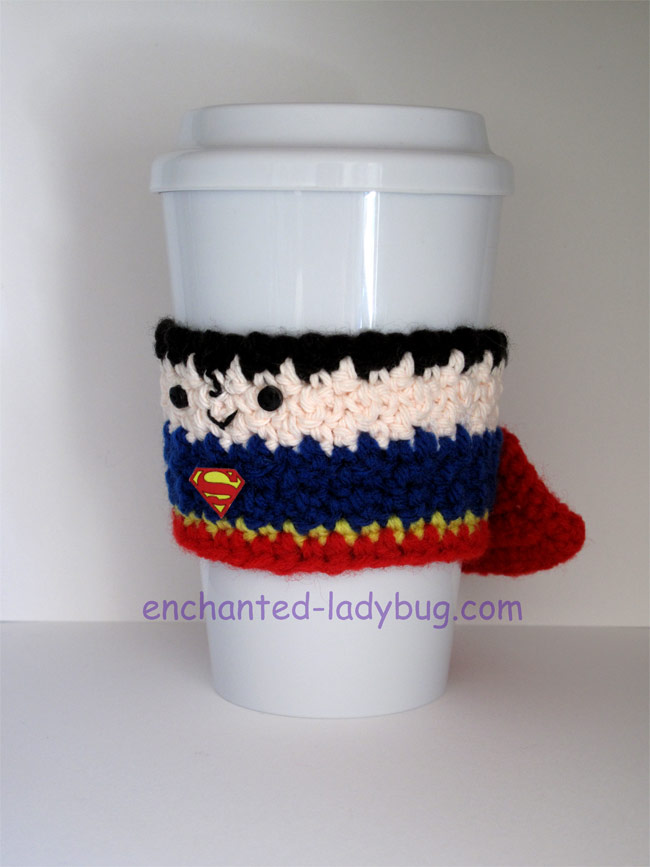 I used a 4.0mm crochet hook for the Superman cup cozy. I used Red Heart Super Saver yarn in black, blue, cherry red, and bright yellow. For his skin, I used Lily Sugar 'n Cream Scents in camomile. Two small black buttons are sewn on for his eyes and I used black embroidery floss for his smile and his curl. If you would like to make your own crochet Superman coffee cup cozy, you can download my free pattern below! Please share your photos on my Facebook page, I love seeing your creations!
License: Personal Use Only
File Size: 342 KB
Format: PDF
Pretty, shiny crochet hooks!!!