My youngest daughter's 6th birthday is coming up and she decided to have a bunny birthday this year. We have been busy preparing for the party. I originally found this adorable amigurumi Lil' Bunny Cupcake pattern on by Little Yarn Friends on Tumblr and thought she would make an adorable addition to the party decorations!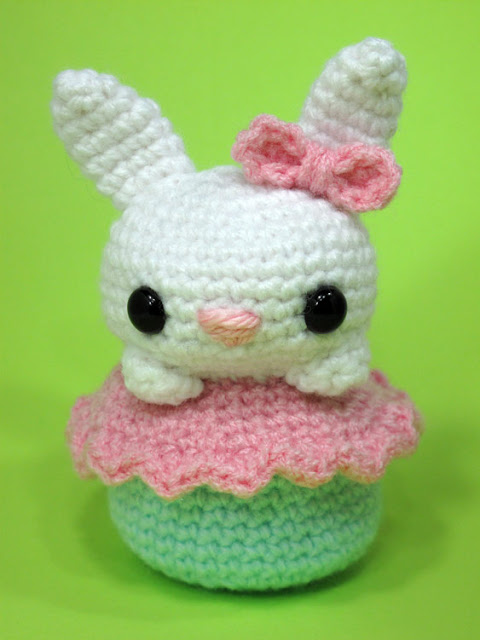 She was a lot of fun to make and the pattern was written very well, real easy to follow! I added my own little crocheted bow and a sweet pom-pom tail. She will make a great addition to the cupcake platter for my daughter's birthday!
You can get this free pattern by clicking the button below!
License: Personal Use Only
File Size:
Format: HTML
Adorable amigurumis!