Every now and then I like to share projects I have been working on using other talented crocheter's patterns! I saw this adorable little crochet chicken on Pinterest and just HAD to make it. I LOVE chickens, I have some of my own and they are such fun and silly little birds! I followed the Pinterest link to Etsy and found Vendula's wonderful shop, VendulkaM.  Her crochet patterns are just so amazing and I can't wait to try some more. Her Easter Hen pattern is the sweet little chicken that caught my eye and I made one to go with the color scheme in my home.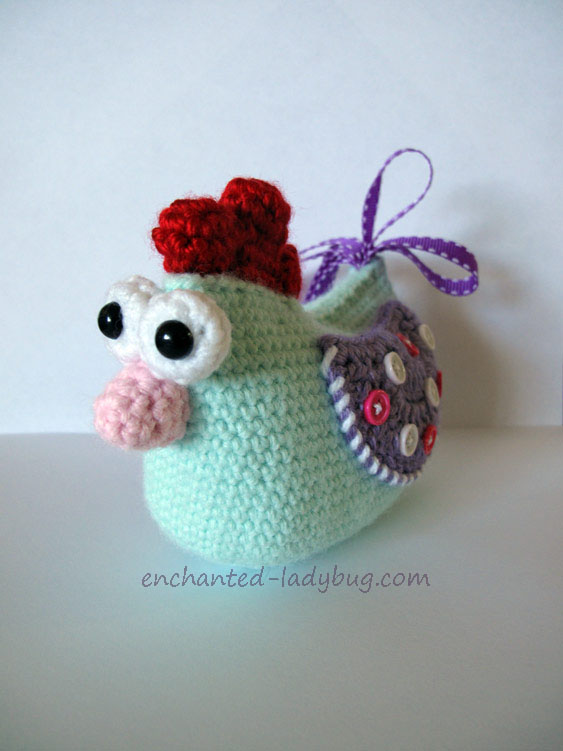 I chose to leave out the legs in the pattern, I wanted it to look more like she was sitting in a nest.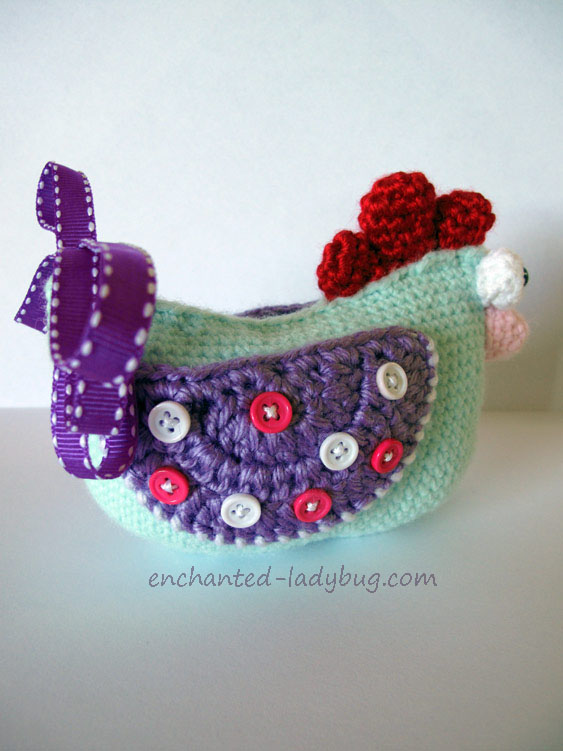 The yarn I used for my chicken is some leftover yarn I had from a blanket: Lion Brand Pound of Love yarn in pastel green and pink, Red Heart Soft in lilac, white, and red. I used some buttons and pretty ribbon I had in my craft bins. I also used some craft plastic safety eyes which I found at 6060 on Etsy. You can find all sorts of assorted eyes and animal noses at that shop!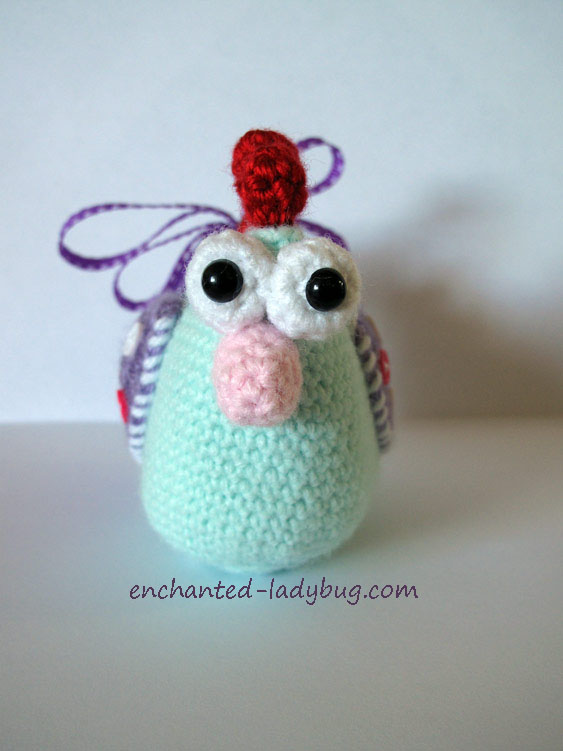 Isn't she cute!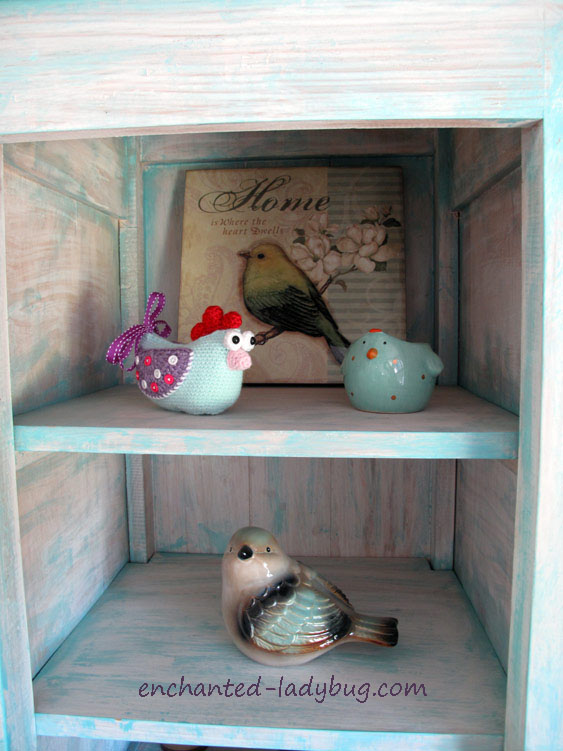 Here she is all settled in to her new home! If you would like to make your own crochet chicken, you can find the pattern at Vendula's shop, VendulkaM
Look at all the pretty buttons!!