My family and I are big Ninja Turtle fans! My husband and I both grew up watching the TMNT cartoons and playing the Nintendo game. Now our daughters love them too! I designed this crochet ninja turtle cozy pattern around the time the new Ninja Turtle movie came out back in 2014. I just had to add the mask ties in the back for extra detail. Michelangelo is my absolute favorite! Which turtle is yours?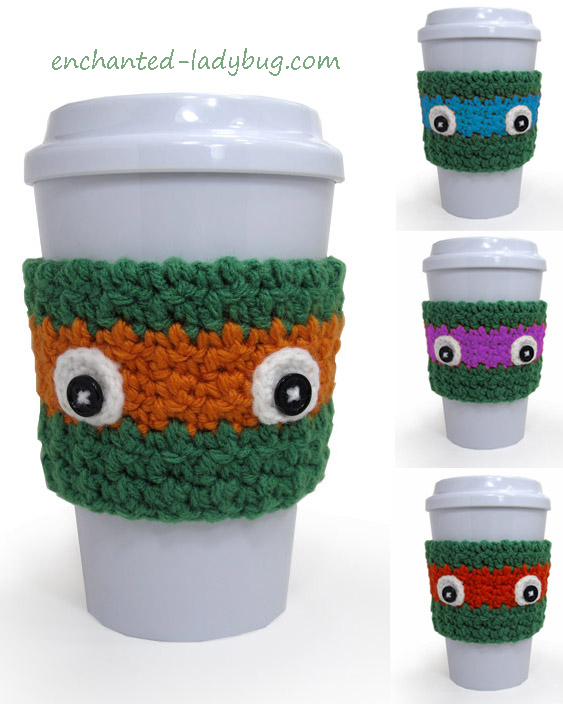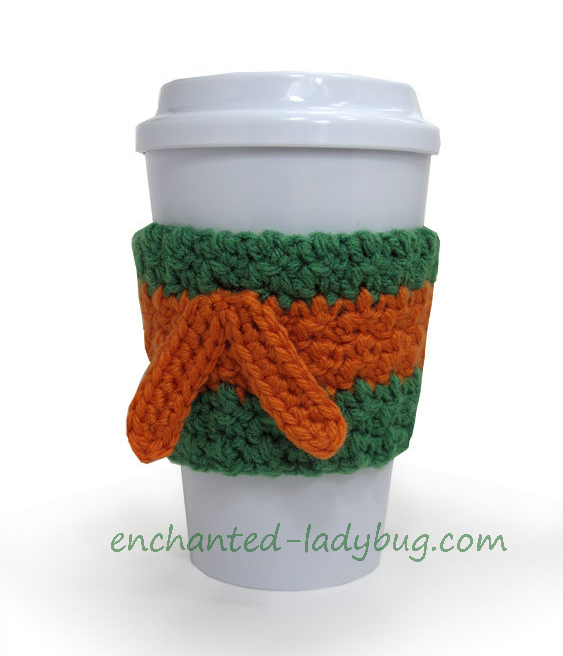 Almost all of my cozy patterns are designed with a 4.0 mm crochet hook. I received mine as a gift and have wanted to get a back up for quite some time but my local craft store only carries the inline crochet hook and I prefer tapered. I found some good choices here if you find yourself in the same boat as me!
Any worsted weight yarn in green will work for the cozy. Then I used small amounts of orange, red, blue, and purple for each turtle's mask. For their eyes, I used a light weight white yarn and attached the black buttons for their pupils. If you would like to make your favorite ninja turtle cozy, you can download the free PDF file below! Please share your pictures! I love seeing what everyone comes up with!!
Planning a Ninja Turtle party? Or want some great free Ninja Turtle decorations? Check out my husband's awesome site full of FREE party printables at Halegrafx.com. He has some really awesome Ninja Turtle party printables!
License: Personal Use Only
File Size: 155 KB
Format: PDF
Look at all the pretty hooks!!