My Free Crochet Ursula Coffee Cup Cozy Pattern is my second Disney Villains design! I am very happy with how she came out and she adds a great item to the collection! My Crochet Ariel Coffee Cup Cozy pattern was one of my first Disney Princess patterns so it seems fitting that Ursula is one of my first Disney Villains!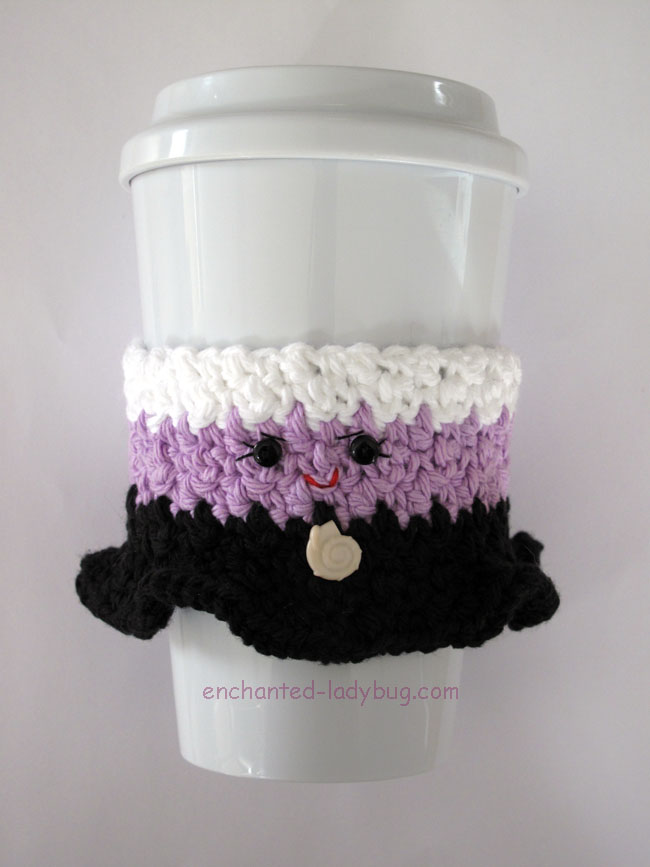 The pattern for Ursula is very similar to my Crochet Belle coffee cup cozy pattern, I just used Ursula's colors in place of Belle's! For Ursula, I used Lily Sugar 'n Cream scents in lavender for her skin and Lily Sugar 'n Cream in white and black for her hair and body. I used two tiny black buttons for her eyes and black embroidery floss for her eyelashes and angry eyebrows. For her smile I used red embroidery floss. The sea shell button that holds Ariel's voice, was from a pack I had found at Michael's some time ago, so anything you can find for that would work!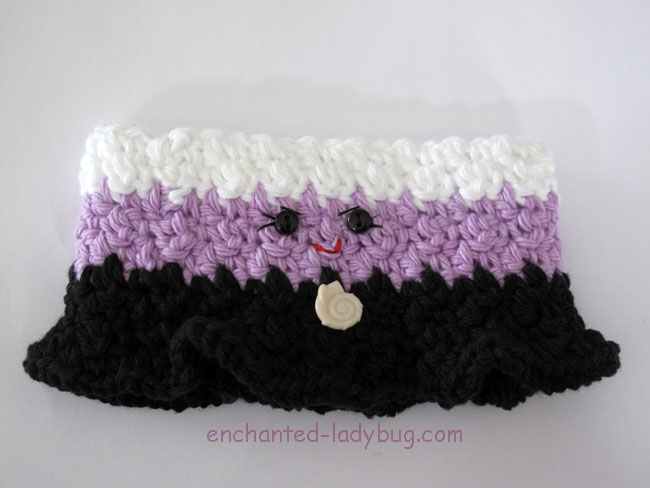 If you would like to make your own Crochet Ursula Coffee Cup cozy, you can download my PDF pattern for free below! If you get a chance, please share pictures of your cozy on my Facebook or Ravelry page! I love seeing my fans' work!
License: Personal Use Only
File Size: 341 KB
Format: PDF
Pretty crochet hooks!