A friend of my mom and dad's is having a little baby girl in November! I crocheted a blanket and hat for her first baby so I thought it would be nice to crochet a pretty little blanket for her second baby too! I found this beautiful Ripple Baby Blanket pattern by Lauren at Daisy Cottage Designs. It is a wonderful pattern and very easy to follow. This blanket was a lot of fun to make, I will definitely be crocheting more with this pattern! Links to the pattern are below!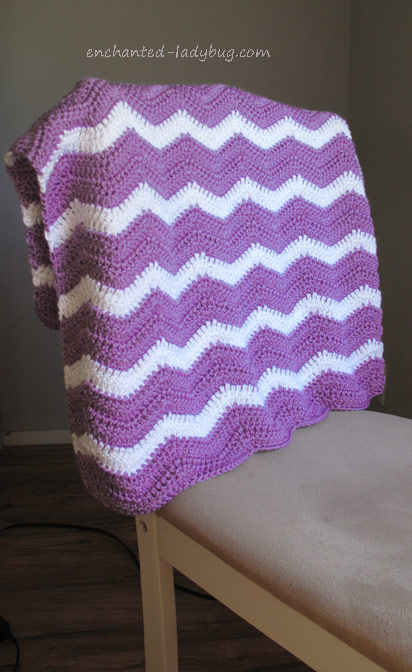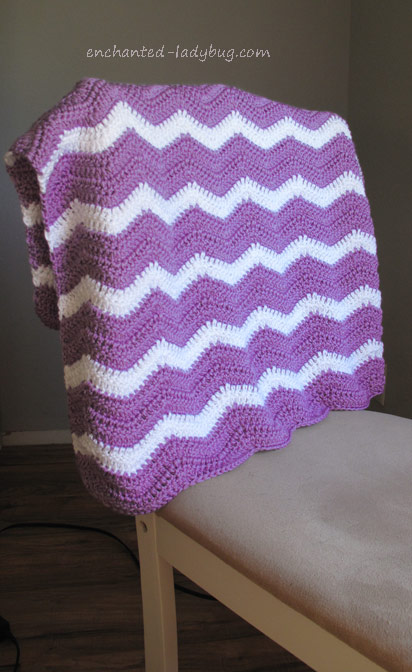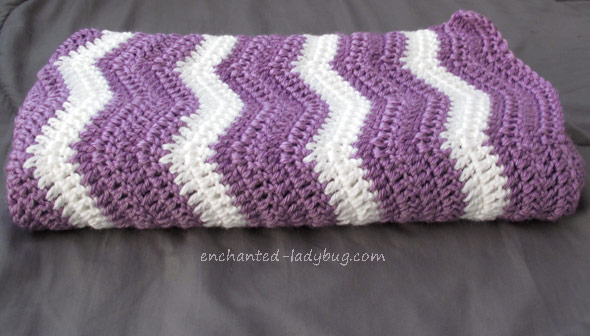 For this blanket I used a 6.5mm crochet hook. I picked Red Heart Soft in Lilac and white. This yarn is so snuggly and soft and it gave a really nice drape to the blanket. If you would like to crochet this pretty little blanket, check out Lauren's wonderful pattern at Daisy Cottage Designs!
You can never have too many crochet supplies!!